Greetings and welcome to Chris Foley's piano studio located in Oakville, Ontario! A special hello goes out to visitors from the Collaborative Piano Blog, one of my favorite long-term projects. If you're a pianist who is interested in developing your skills in an environment where process is valued as much as the final product, my studio may be the right place for you. With studios in the River Oaks neighborhood of Oakville as well as the Royal Conservatory of Music in Toronto, I am glad to be able to pass on the extensive musical knowledge I have developed over the years.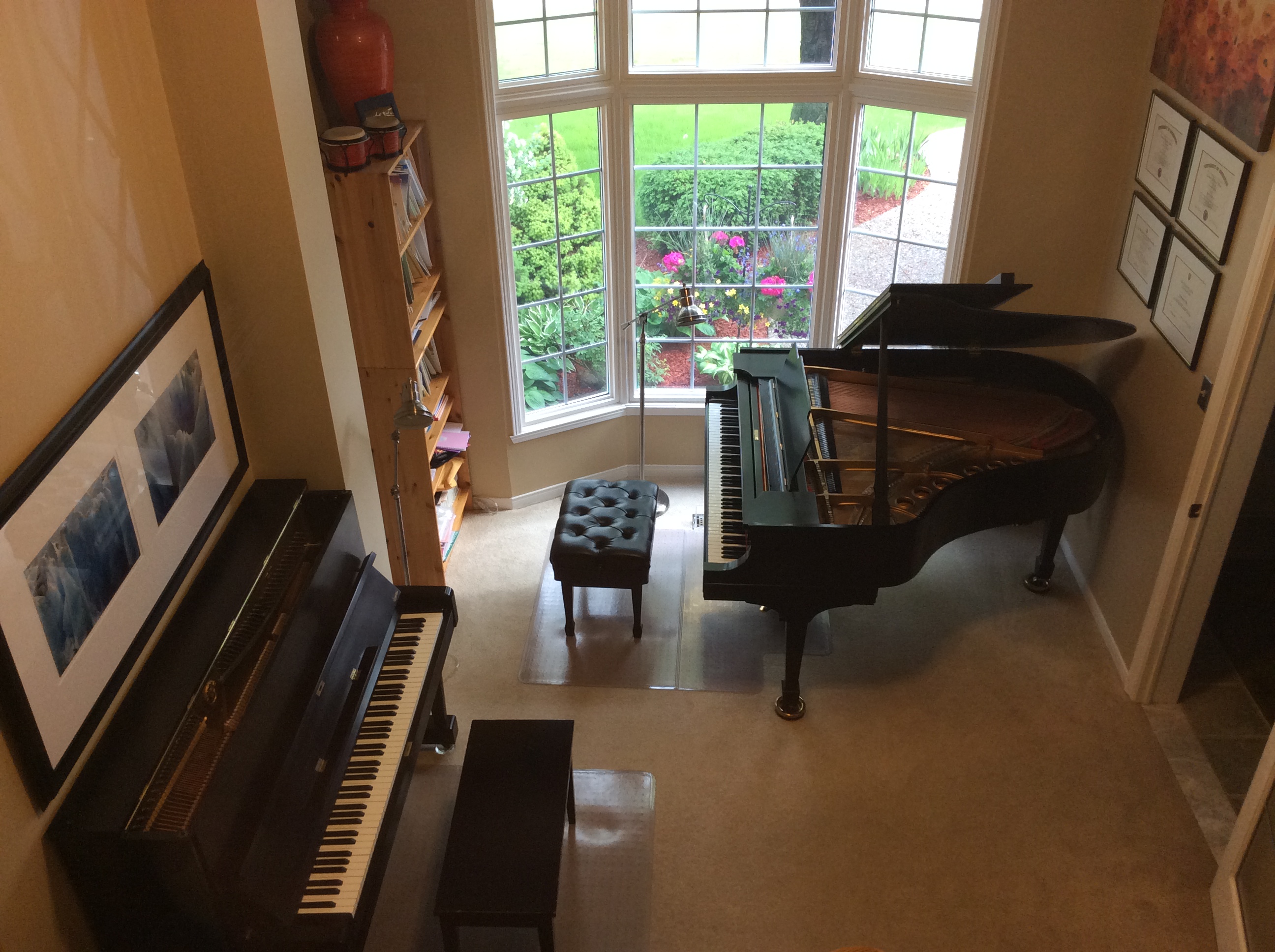 In my Oakville studio I teach on a rebuilt 1928 Steinway Model M grand piano, as well as a 1971 Yamaha U1 upright that has been refitted with a German action. Quality of practicing is really important to me, and I've written a free ebook on the subject. I have a system of sending out lesson notes to parents and students that ensures that everyone is on the same page regarding current goals and objectives.
Piano Students
I currently teach students from the beginner to professional level, and am currently accepting students of all ages and abilities. Play the music you've always wanted to learn and develop your skills using some of the most effective methods available in music education.
Students in my studio will have the opportunity to perform in a class recital several times a year, in addition to being encouraged to compete at local festivals and competitions. As a Senior Examiner at the Royal Conservatory, my experience in the examination room is a major asset in helping students to prepare the wide-ranging skills needed for success in RCM exams.
Vocal Coaching
The singer's craft encompasses many areas of expertise. In addition to the mechanics of voice production, traditionally taught by a voice teacher, it is often necessary for singers to also see a vocal coach, who can work on issues such as ensemble, diction, poetics, recital and audition preparation, and repertoire building. I specialize in working with advanced singers that are ready to audition for graduate and young artist programs, as well as perform at a professional level.