Thanks for a Successful 2014 and Best Wishes for 2015!
Tuesday, December 30, 2014 by Chris Foley | News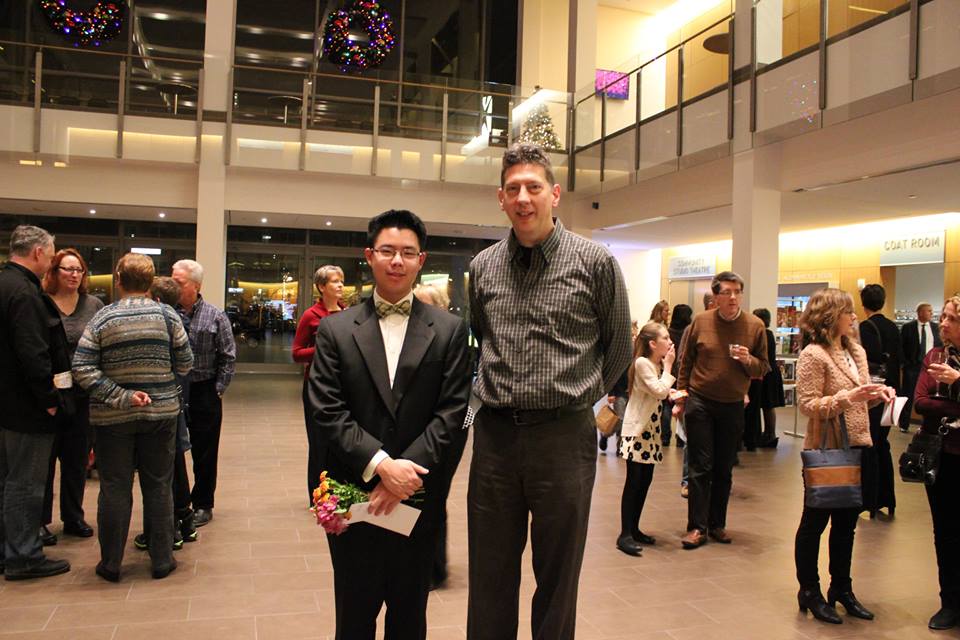 This year has proved to have been one of the busiest and most successful yet, both for me and my dedicated students. A huge round of congratulations go to Harry Lau, who won the Irish Family Memorial Scholarship for the most promising overall student at the 2014 Burlington Music Festival. Harry played Liszt's Vallée d'Obermann in the final round, and this January will be performing a full concert program for his Licentiate Diploma assessment for the Royal Conservatory.
Congratulations are also in order for Haley Monsinger on winning the Natalie Begg Award for the highest mark in Grade 8 Piano for the ORMTA Hamilton-Halton Branch. Haley received a mark of 90 for her RCM Grade 8 piano exam, and also received a perfect score of 100 in her Advanced Rudiments theory exam.
I've also just wrapped up a busy year in curriculum creation for the upcoming 2015 Piano Syllabus for the Royal Conservatory. My projects for the syllabus have included revising the piano repertoire lists with Dr. Thomas Green and Anne-Marie Page, as well as serving with Dr. Janet Lopinski as contributors for the upcoming piano technique books. As Artistic Consultant for the Piano Syllabus recordings, I spent many days in the studio with legendary recording engineer Anton Kwiatkowski as we fine-tuned the recordings of many fine pianists. Anton also recorded me playing the online content for the new edition of the Four-Star Sight Reading books. The new edition is slated for release in March 2015.
Finally, several of my students are competing in the Royal Conservatory's Celebration Series Video Countdown. Here is a video of Susan McTavish, finalist for the Level 1 competition, playing Nancy Telfer's To Climb up on an Elephant: